en français :
gites en Bretagne
The gites
Click on any link below for a detailed description of the property, with photos and prices
S & E. Brittany



The latest additions
New !

House with garden in Fougères 56 - Lovely townhouse with Chateau views. 2 beds, with ensuites, additional sofa bed in lounge. Enclosed garden. Walking distance to shops, cafes and market

New !

Cottages in central Brittany 56 - Two three-bedroom cottages, both restored and renovated to a very high standard and equipped witheverything you could need for a home away from home
56 Gites in Morbihan (southern and south coast Brittany)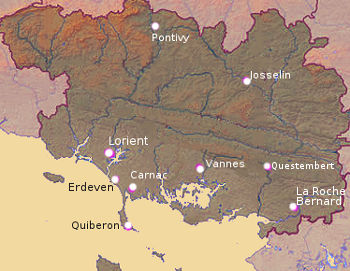 Gite in central Brittany

56

Rent our relaxing farmhouse holiday gite in rural Brittany near medieval Josselin and within easy reach of the sea. Sleeps up to 6.
Gites at Port Foleux

56

Comfortable rural traditional cottage as two gites. 3-bedroom and 1-bedroom, at Port-Foleux not far from La-Roche-Bernard on river Vilaine .
Central Brittany gites

56

Luxury detached gites in the heart of rural Morbihan, with heated swimming pool. In 3 acres of land with panoramic views overlooking picturesque lake.
South Brittany Holiday Cottages 56 Lovely country home & garden near south coast beaches. Flexible any-day booking periods. 1-5 persons. 2 bedrooms, garden, log-burner, free wifi, Pets welcome.
Erdeven, Southern Brittany

56

300 yards from the beach and 6km from Carnac, Anne-Marie offers her new houses and cottages for 2 to 11 people, very comfortable, with ocean view, garden and Internet.
Four gites S. Morbihan 56 - 4 Family Gites, Southern Brittany, Coast 30 minutes away, 8m x 4m Heated Pool, 120m2 Sun Terrase, Carp Fishing, Private Gardens, Games for young and old.
Gite in rural Morbihan 56 - Three bedroom gîte, with sole use heated pool private garden, games room set within 25 hectares with river, lake and rowing boat
44 - Gites in Loire Atlantique (north of the Loire - the south east of Brittany)
La Cour - Southern Brittany

44

Two Converted Barns (sleeping 10 and 6) and two pretty, stone cottages (sleeping 4 and 5) in a peaceful hamlet surrounded by beautiful Breton countryside near Masserac.

35 - Gites in Ille et Vilaine (eastern Brittany - Mont Saint Michel area )
Gites near Mont St. Michel 35 -

Three charming child and family friendly gites with covered heated pool and large garden. Dogs welcome.
Gites on Brittany-Normandy border 35 Les Touches is ideally situated for tourism in Normandy and Brittany. We have 3 double rooms (all wifi enabled), swimming pool,and offer evening meals
Copyright Gitelink 2001 - 2018