The gites
Click on any link below for a detailed description of the property, with photos and prices
S & E. Brittany

Key:
✿
Book directly with the owners
The latest additions
New !

Rural eastern Brittany

✿

+ Beautiful converted barn in a quiet rural location with wheelchair access. Sleeps 8 in 4 bedrooms one on ground floor. In easy reach of Dinan St Malo & Mont St. Michel. .

New !

Morbihan gite with pool + Walnut Tree Gite is Self catering home with 4 bedrooms accommodating 6 people, set in peaceful gardens with its own swimming pool in the village of Kersulan.

New !

Gites in Morbihan

✿

Two rural cottages, sleeping 6 and 4, set in 14 acres of woodland and lawns featuring heated outdoor pool, indoor spa and games room. Bicycles available.
56 Gites in Morbihan (southern and south coast Brittany)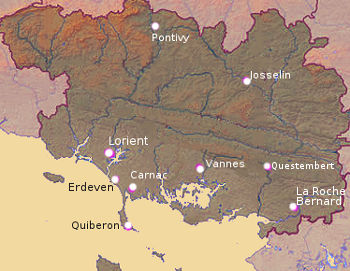 44 - Gites in Loire Atlantique (north of the Loire - the south east of Brittany)
La Cour - Southern Brittany

44

✿

Two Converted Barns (sleeping 10 and 6) and two pretty, stone cottages (sleeping 4 and 5) in a peaceful hamlet surrounded by beautiful Breton countryside near Masserac.
35 - Gites in Ille et Vilaine (eastern Brittany - Mont Saint Michel area )
Gites near Mont St. Michel 35 +

Three charming child and family friendly gites with covered heated pool and large garden. Dogs welcome.
Rural eastern Brittany

✿

+ Beautiful converted barn in a quiet rural location with wheelchair access. Sleeps 8 in 4 bedrooms one on ground floor. In easy reach of Dinan St Malo & Mont St. Michel. .
Gites on Brittany-Normandy border 35 * Les Touches is ideally situated for tourism in Normandy and Brittany. We have 3 double rooms (all wifi enabled), swimming pool,and offer evening meals
Copyright Gitelink 2001 - 2021
Owners
: submit your gite for to Gitelink. See
listing
criteria and information

A
Gitelink
guide
Gites in Morbihan, Ille & Vilaine and Loire Atlantique for hire directly from the owners.

Book directly with owners ! Best rates, and no hidden charges.
Most properties listed on Gitelink can be
booked directly with owners
, avoiding the commissions and fees charged by many online holiday rental agencies. By booking directly, you may avoid rental-site fees of up to 16% on top of the rental charge – not to mention the commissions charged to property owners.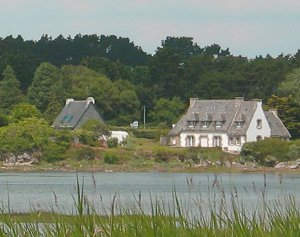 Discover the east and south of Brittany
Brittany, easily accessible from the UK, is an area of France with plenty of facilities for self catering holidays, including many gites with English-speaking owners..
The departments of
Morbihan
and
Loire Atlantique
include the area along Brittany's warm south coast.
Ille and Vilaine
department includes the eastern area of the region, together with a part of the north coast, including the world-famous Mont Saint Michel and the popular tourist city of
Saint Malo
.
Loire Atlantique, the area round the mouth of the Loire, is not part of today's Brittany region, though is part of the historic province of Brittany.
The south coast of Brittany is both sunnier and warmer than the northern coast, and also quite different. The shores of the Morbihan are characterised by sandy beaches and creeks, rather than the rocky coves of the northern shores. With its small ports and sheltered inlets such as La Trinité sur Mer, Morbihan is very popular with sailors and yachtsmen. A number of islands lie just off the coast, and can be reached by boat. For those who prefer inland waterways, parts of the Nantes to Brest canal and the river Vilaine and the north-south Brittany canal provide interesting opportunities for pleasure cruises. Other points of interest in Morbihan include the prehistoric stone alignments at Carnac, and the little town of Quiberon, standing on its peninsula joined to the mainland by a long and narrow isthmus.
Inland Morbihan and Ille & Vilaine are deply rural areas, popular with second-home owners who have bought up many of the region's old cottages, some of which are now let out as gites and holiday rentals.
Click here for more information on Brittany
.
Getting to Brittany
Brittany is easily accessible from the UK,
Driving times
Direct access
via the Breton ferry ports of
Saint Malo
and Roscoff.
1 to 3 hours
driving from the port of Cherbourg
4 to 6 hours driving from Calais or Lille under normal driving conditions, following motorway via Rouen Caen. See
Driving in France
Fly to Brittany
Regional airport:
Rennes, Dinard, Brest. Check out with Ryanair
Peripheral airports: Nantes.
Copyright
Website and text © Gitelink.com renewed 2021