►

You are here:
Gitelink
› Gîtes in Spain
►

►

►
Self-catering traditional holiday cottages in the regions of Spain :
Independent holiday homes and gites in Spain - rural accommodation, coast and countryside, excluding urban seaside apartments, "urbanizaciones" and large
modern villa developments.
Other accommodation and information

Spain Travel guide:
travel to and in Spain

Short
Guide to the regions of Spain

Small authentic hotels in Spain

Driving through France to Spain

Bed and Breakfast in France

Gites in France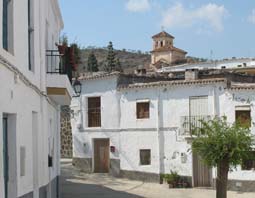 Rural accommodation in Spain: what is what?
The expression "Casas rurales" is a generic term that basically covers any type of accommodation in out-of-the-way places. Virtually any form of lodging off the beaten track in Spain can be called a "casa rural", whether it is just a guest room in a farm, a cottage or rural apartment for hire, a rural guest house or traditional inn - even a small hotel, possibly called a "hostal" rather than a hotel.
The Gitelink Spain directory includes Spanish "casas rurales" of any sort, in other words any type of rural villa or village accommodation, offering a calm and relaxing environment away from the crowds. some can be hired as self catering cottages, others offer bed & breakfast.

Property owners: Add site: add your Spanish gite or cottage to Gitelink and reach visitors directly
Since 1999 Gitelink has been a successful web portal promoting individual owner-websites presenting gites to rent, cottages, holiday villas or bed & breakfast accommodation in France. For listing details send email to spain 'at' gitelink.com .

Propietarios de Casas Rurales.
Añadir su sitio web :
El directorio Annuaire Gitelink España es un nuevo Area del directorio Gitelink Francia, que exista desde 1.999; permite a los propietarios de cortijos rurales, haciendas y fincas con caracter individual promover sus viviendas
directamente sin intermediario
en los mercados inglés y francés. Noten por favor que es esencial tener un sitio web con informacion en inglés o en francés, si querr
í
an atraer visitantes internacionales a su casa rural.
Haz clic aquí para enviar un email


What our announcers say:
"
I'd just like to mention that I have been very happy with your service and the bookings that have come through your site.
Click here to email
Gitelink
is a fully independent directory of selected traditional accommodation to let in Spain, casas rurales, rural villas and bed and breakfast, fincas, gites and rentals to rent directly from their owners, Properties are presented by their owners on individual websites.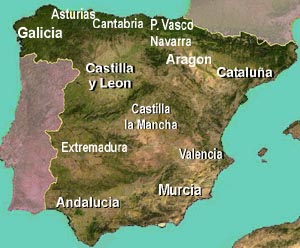 Textes & photos © Gitelink.com.unless otherwise indicated