or Click the map below for regional gite directory pages
►

West:

click on the map forgites in the Loire valley area:
Central France - the Centre region and most of the Pays de la Loire region, plus the department of Vienne.

Main towns

: Orleans, Tours, Le Mans, Angers, Poitiers

►

East: click on the map forgites in the Paris region, Burgundy, and the Jura:
The Ile de France and the Burgundy and Franche comté regions lying between Paris and the Swiss border.

Main towns

: Paris, Dijon, Besançon.
---

The Gitelink directory lists only selected self-catering holiday cottages, villas and B&Bs that come up to the Gitelink quality standards. Each site is the individual responsibility of the owner of the property, and contains a detailed and illustrated presentation of the gite and - in many cases - of the area in which it is situated.
The

Gitelink France directory

- a showcase for affordable privately owned holiday accommodation in rural France. Each gite, villa or b&b is presented in detail on its own individual website, with photos, regional information and prices.

L'

Annuaire Gitelink France

présente des liens vers des gites et locations de vacances sélectionnés. L'exactitude des informations données sur les sites web des gites, est de l'entière responsabilité des propriétaires des gîtes concernés.


Owners:


Add your self catering gites or B&B to Gitelink France: Gitelink is a valuable window for owners offering direct-rental gite accommodation or b&bs in France
For further information in English, check out our gite-owners page

Propriétaires:




Ajouter votre gite ou vos chambres sur Gitelink France:


Gitelink France est une vitrine Internet efficace pour la promotion internationale de gites et de chambres d'hôtes en France.
Voir page annonceurs.

Visit our partner

Gites in the Loire valley area

Book directly with owners ! Best rates, and no hidden charges.
Most properties listed on Gitelink can be
booked directly with owners
, others can or must be booked through booking sites that do not charge the customer extra fees, administrative charges or credit card fees.
Either way, avoid the commissions and fees charged by many online holiday rental agencies, that can add up to 16% to the quoted rental charge – not to mention the commissions charged to property owners.
Practical information
Driving times for the Loire valley area:
4 to 7 hours from Calais or Lille under normal driving conditions.
Best access routes
from UK, Belgium or Holland:
Western channel crossings to Roscoff, Cherbourg or Caen. From Calais, motorway via Rouen and Orleans, or (for eastern Burgundy) via Reims.
Regional airports:
Nantes, Tours, Paris
Gites in other areas of France:

Select an area on the map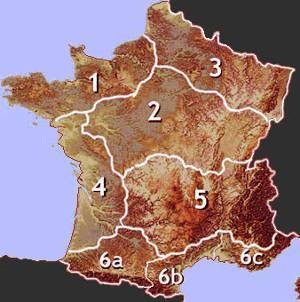 Copyright Gitelink.com 2003-2020