Gites in Côtes d'Armor and Finistère, Brittany



This north western area of Brittany is easily accessible from the UK, Belgium and Holland, and ideal for short breaks without too much travelling.


Gites near Saint Brieuc
North and west Brittany
The Finistère and Côtes d'Armor
(formerly Cotes du Nord) departments include the greater part of the Brittany coastline, and thus offer a large number of gites and holiday cottages, including many cottages within a very short distance of the seaside. For visitors looking for more isolated locations, inland Brittany remains decidedly rural.
Finistère is Brittany's equivalent of Cornwall, the western tip of France pushing out into the Atlantic ocean; and indeed, the historic links between the two areas are illustrated by the fact that Brittany also has an area known as Cornouailles.
Brittany is a very popular holiday destination; until the age of high-speed trains, this part of France was particularly popular with Parisians, being somewhat closer to Paris than the French Riviera. In the last twenty years, it has become highly popular with people from all over northern France and northern Europe on account of its easy access, and is now the fourth most popular tourist region in France, and the most popular in northern France.
The reasons that have made Britanny a popular tourist destination with Parisians for many years now make it particularly popular with visitors from Britain and Belgium. Large numbers of holiday cottages in Brittany have been bought up in the last twenty years by British purchasers looking for a holiday home in France, or just an escape from the pressures of life in southern England. This means that there are plenty of holiday cottages and gites in Britanny, and in particular in the Côtes d'Armor, with UK owners who accept payment in sterling and can provide help and local information in English.
However, there are also plenty of holiday cottages in Brittany with French owners and caretakers. The directory in the right hand column offers a selection of attractive properties - some with UK owners who may accept payment in sterling, and offer booking procedures in English; others with French owners, who will perhaps give you just that little more feeling that you're in another country....
Click here for more information on Brittany
The department of Côtes d'Armor
Gites and self-catering villas in other parts of France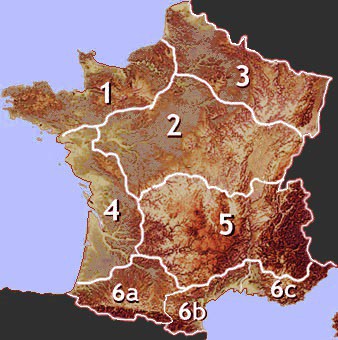 Information about France
Owners:

add your site to Gitelink:
Click here
for details about submitting your gite or b&b property to Gitelink. Gitelink is a targeted directory receiving up to 22,000 visitors a month - a large proportion of them looking for holiday accommodation in France. Alternative contact and for other subjects:
Click here to email
Click on any link below for a detailed description of the property, with photos and prices
The two latest additions
New !

Gite near Lannion

22

Tastefully modernised, well equipped family friendly gite, only 20 mins from stunning beaches, tranquil setting, large play area, evening meal options available

New !

Gites near Dinan

22

+ In private grounds in quiet rural area, four gites tastefully and newly restored from typical Breton farm buildings. Capacity, two for 4/5 people, one for 2, one for 3. .

Website in English
Site en français
Website auf deutsch
Website in Nederlands
29 Gites in Finistère (Brittany's far west )
22 Gites in Cotes d'Armor (Northern Brittany, with the rugged north coast)
Gites near Saint-Brieuc

22

+ Affordable holiday accommodation in rural setting near amenities. La Garenne: 2 bedrooms - sleeps 4/5; La Pompe: 1 bdrm - sleeps 2/3..
Brittany manor house gite

22

: + Charming 17th century Manoir recently renovated with private heated swimming pool,5 acres privated landcaped gardens. Sole use of all on site facilities.
Family-friendly gites with pool

22

+ Only 4 miles from Dinan on a quite country lane, these four gites have a heated pool and children's play area.

Between Binic & St. Brieuc

22

+ Little Houses on the Prairie - holiday cottages and B&B set in the Brittany countryside yet only 12 km from the sea... romantic, charming and peaceful.
Spacious gites near Dinan 22 + La Lohuas Gites, in Brittany, is a cluster of five holiday cottages in a beautiful unspoilt corner of Côtes d'Armor. Perfect for family holidays.
South of Saint Malo

22

+ Charming 18th Century rural Gite. Close Mont-Saint Michel, Dinan and beaches. Sleeps 6-8. Lovely private gardens. Family friendly, self catering. Fully equipped. Log fire.
Rural gite near Callac 22 + Gite on a beautiful hobby farm with pool and plenty of family fun just a few minutes walk from Callac with its bars and restaurants. Sleeps up to 5 (2 bedrooms).
Central western Brittany

22

-

a delightful and spacious holiday home near Callac, in the heart of the Breton countryside within easy reach of all attractions and beaches.
Rural gite 5 mins from beaches

22

+ Renovated cottage situated between the picturesque port of St. Malo and the medieval town of Dinan we are five minutes from the beaches at Lancieux.
Gites near Dinan

22

+ In private grounds in quiet rural area, four gites tastefully and newly restored from typical Breton farm buildings. Capacity, two for 4/5 people, one for 2, one for 3. .
Brittany manor gite

22

+ Well equipped holiday cottage in Central Brittany. Part of 15th Century manoir, tastefully renovated preserving original features. Original wooden beams, huge stone fireplace .
Traditional gites near Rostrenen 22 + sleeping 9+6, set in 1½ acres with heated, fenced pool . Near lake with beaches & market town. 90 mins ports & airport, discounted ferry travel.
Between Tréguier & Paimpol

22

+ On the Pink Granite coast - a small fisherman's cottage for 4 people, located a mile and a half from the sea.
Traditional Breton farmhouse

22

Spacious Breton farmhouse gite accommodation, set in its own grounds, near Plouguenast. Play area, barbecue
.
For some of the gites presented in this listing, booking must be made through Gites de France.
For bookings and information please contact directly the owners of the property concerned : do not contact Gitelink ! Pour réservations ou renseignements, adressez-vous directement aux propriétaires des gîtes,